Read in this article
• Prices of Chinese lithium-ion batteries decreased by 5% this month.
• Lithium and cobalt sulfate prices fell in China this month.
• Automakers were forced to temporarily halt production earlier in the month.
• Tesla Corporation reported that it has resumed limited production at its factory in Shanghai.
China's electric car industry is facing a crisis, with Chinese battery-grade lithium prices down 5% this month to an average point of 478,000 yuan ($72,331.08), according to Benchmark's proactive assessment of lithium prices, the first drop since June 2021. .
Meanwhile, cobalt sulfate prices have fallen 6%, according to Benchmark's cobalt price assessment.
Although lithium and cobalt sulfate prices fell in China this month, strict lockdowns due to the outbreak of the Corona virus in Shanghai and other regions have limited demand in the world's largest electric vehicle market, according to the Benchmark Minerals website.
Electric car sales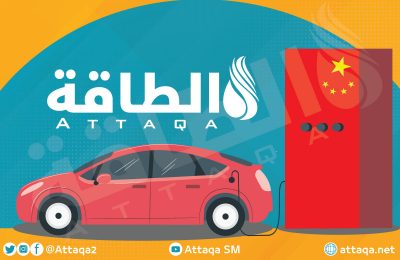 China's "eliminate COVID-19" policy may slow electric car sales this month as consumers in the country's largest city stay at home.
In addition, logistical difficulties caused by the shutdowns in Shanghai and elsewhere are disrupting supply chains for automakers and battery producers.
Shanghai, with a population of 25 million, has been under lockdown for more than a month, affecting car factories, the transport of parts and supplies in the city and neighboring Zhejiang and Jiangsu provinces.
In turn, automakers including Tesla, New and Volkswagen were forced to temporarily halt production earlier this month. Tesla said it had resumed limited production at its Shanghai factory.
London-based consultancy RoMotion expects Chinese electric vehicle sales to reach 5.6 million units this year, down from a previous forecast of 5.8 million.
People were afraid of new electric car sales due to the price hike earlier this year, and they are no longer so, because everyone now fears the impact of the Covid-19 epidemic, which will be more devastating to demand and sales this year, according to an informed source in the electric car sector. .
Cobalt prices are falling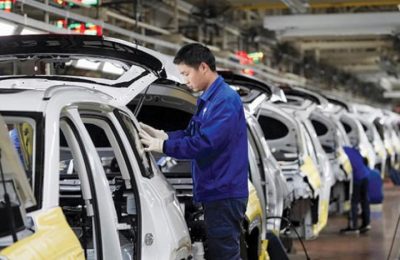 Chinese cathode producers are withdrawing their stockpile of battery raw materials rather than making new purchases, according to Benchmark analyst George Miller.
Cobalt sulfate prices fell 6% in April to 112,500 yuan ($1,7023.53) per ton, as shutdowns halted production, transportation and storage of the cathode, dampening demand, according to a cobalt price assessment from Benchmark.
Battery producers, including China's Contemporary Amperex Technology (CATL) and South Korea's LGES, this week expressed confidence in a recovery in global sales this year.
The lost demand for electric cars due to the shutdowns may be paid off later this year, according to Benchmark analyst George Miller.
Demand is still strong
For his part, Jiang Li, a member of the CATL board of directors, said that the price increases for primary raw materials have begun to subside, and demand remains strong.
The China Passenger Car Association expects retail sales of passenger cars in April to decline by 32%, and is optimistic about sales of new electric vehicles, noting that it expects them to maintain a market share of 5%.
The chief executive of Australian lithium producer Pilbara Minerals, Ken Brinsden, said this week that the closure of China's auto plants had not affected lithium demand.
He added that the demand was constant regarding the company's ability to sell for the best period in 12 months and there was no change.
Read also..
Subscribe to the newsletter to receive the most important energy news.