The United Kingdom has published a new study that provides the first illustrative framework of how to deploy sufficient offshore wind in the Kingdom to meet the carbon neutral goal.
A study – on the future of the sector in the UK – sheds light on the complex factors that need to be managed, in order to deploy up to 140 GW by 2050.
The study, titled "Futures Offshore Wind Scenarios", was conducted by Arup, with support from the Or Catapult Center and ABB Mir, and was commissioned by the Department for Business, Energy and Industrial Strategy and the Crown Estate of Scotland, ReNewsBiz reported.
UK Energy Minister Greg Hands commented: "We are global leaders in offshore wind. This report will help guide the UK's future deployment of renewable energy, reducing our exposure to volatile global gas prices and enhancing our energy security."
Study objectives and importance
The study aims to support the future development of offshore wind by clarifying the complex factors that must be balanced in the marine environment, including consideration of the cost of energy.
It also provides a more comprehensive consideration of the complex interactions related to offshore wind diffusion to carbon neutrality than was previously available, and will aid in future decisions.
It highlights the important role that floating winds can play, increasing propagation site options, and potentially relieving spatial pressures in UK waters. It also indicates the need for whole system planning and integrated marine spatial planning.
The insights gained from the study will inform decisions about the future of UK marine energy, including the UK Government's Marine Spatial Priorities programme, using this study as an important reference point.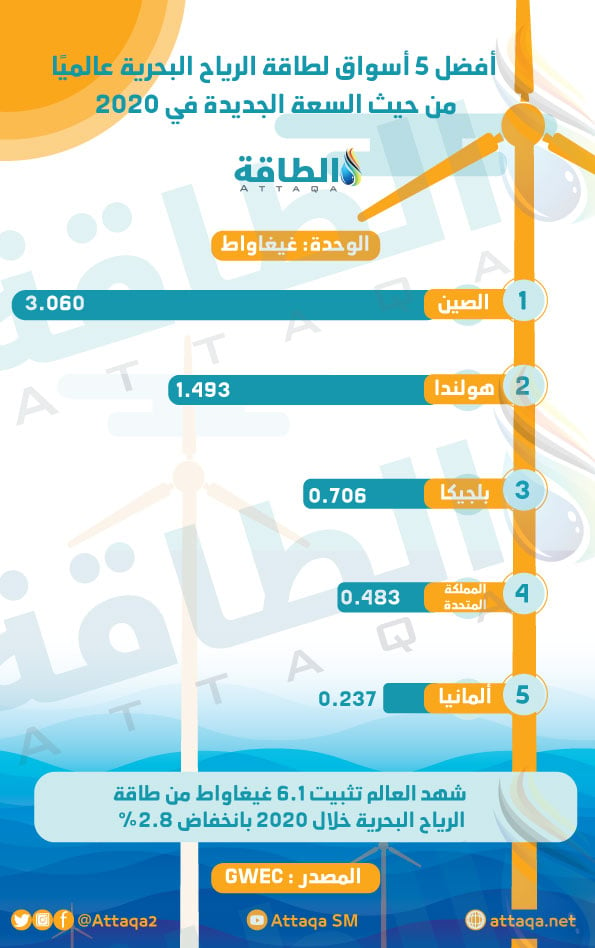 The role of offshore wind
Crown Estate's head of marine development, Will Apps, said: "Offshore wind is set to play a pivotal role in the UK's 2050 energy system and transition to carbon neutrality, but realizing this potential will require a balanced and comprehensive consideration of other marine activities and the natural environment."
While the Crown Estate Scotland's head of offshore wind development, Colin McIver, noted that the opportunities for the UK sector to help achieve carbon neutrality are clear, and "it will be important that we continue to work together to realize the huge potential and provide a fair transition for all".
Arup Scotland Head of Energy Claire Lavell said: "The UK has ambitious plans for the offshore wind industry, as we strive to reach carbon neutrality."
"For us, to get the most out of this technology and increase capacity to the levels we need, careful consideration is needed to understand the cost and interactions between different deployment options," she added.
She emphasized that "our modeling is an important step in understanding and measuring these interactions, and provides a tool to be able to test different scenarios to support stakeholder participation in the future."
Related topics.
Read also..
Subscribe to the newsletter to receive the most important energy news.