Britain's Chariot has announced new progress on the Anchoua gas field in Morocco, as it has decided to appoint Societe Generale Bank (London Branch) as a financial advisor to develop debt financing options for the development of the project.
Chariot's share price rose 9.5% today, Tuesday, to 21.57 pence, following the announcement, which came after a recent gas exploration campaign achieved successful results in the Anchoua field, off the coast of Morocco.
Chariot's Chief Financial Officer, Julian Morris Williams, commented, "We are pleased to bring Societe Generale Bank to help finance the debt of the major gas project off the coast of Morocco."
And he added – in a statement issued by the company -: "We conducted a successful campaign to explore for gas earlier in the year, and we are keen to progress the development of the project to cash flows as soon as possible."
Anshawa gas field developments
Chariot had announced – on January 20 – the completion of exploratory drilling in the Anchoua gas field, under the Lixus license, off the coast of Morocco.
The British company explained that the Anchoa 1 well – which began drilling operations in 2009 – is now connected to the Stena Dawn drilling rig, with preparations for future production operations.
It also indicated – on March 31 – that the analysis of the data of the Anchoa 2 well proved that it contained high-quality dry gas, with more than 96% of methane present in all the 7 discovered gas reservoirs, without impurities.
The company raised the estimates of net gas production for the Anchoa 2 well to about 150 meters, instead of 100 meters in the previously announced preliminary analysis, compared to 55 meters in Anchoa 1.
The Director-General of the Moroccan National Office of Hydrocarbons and Minerals, Amina Benkhadra, had confirmed – in mid-January – that the wells covered by the Lixus license should be ready for production by 2024.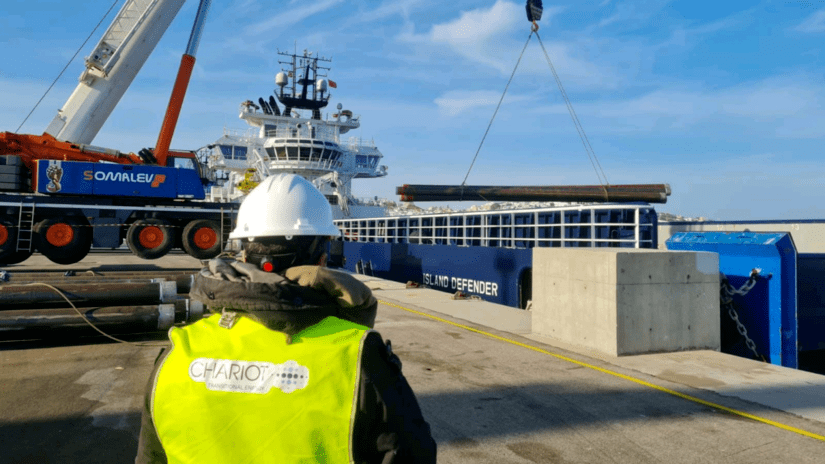 Chariot's achievements in Morocco
Following the completion of successful drilling operations in the Anchoua gas field, Chariot announced the official acquisition of the Risana license, off the coast of Morocco, to further explore the country's gas potential.
"The Moroccan National Office of Hydrocarbons, Minerals and Chariot recently conducted a very successful drilling campaign in Morocco, and we hope to be able to achieve similar success in Risana," Benkhadra commented.
Chariot's Acting CEO, Adonis Boroulis, confirmed that "Brisana's win ensures that we have secured exploration gains in these exciting deposits."
"As we showed through our recent successful drilling campaign in Anchoa, this field has high potential, along with the Lixus license," he said.
He continued, "In parallel with development plans in the Anchoa gas field, we aim to maximize the value from exploration gains in what we believe is a low-risk and high-value opportunity."
Related topics.
Read also..
Subscribe to the newsletter to receive the most important energy news.